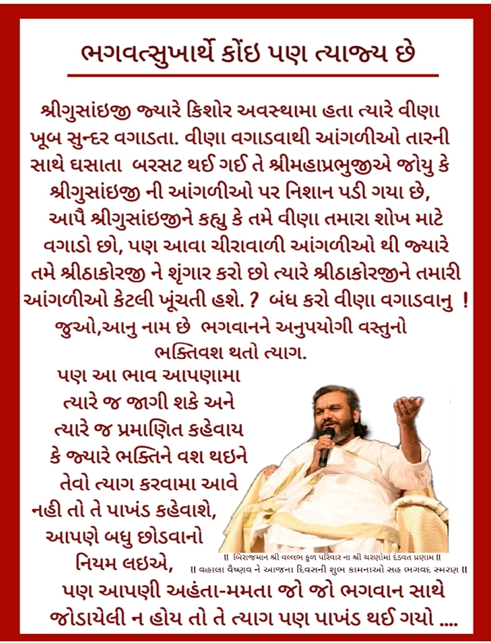 VADHAI VADHAI VADHAI!
Inauguration of Vaishnav Sangh Academy &
Patotsav at Vrajdham Haveli, Orlando-FL
Vahala Vaishnavo, after a long wait, JJ Shri vision is coming to reality of establishing first Pushtimarg Vaishnav Sangh Academy in North America and Vrajdham Haveli in Orlando, FL on July 1, 2023. This will be the once in a lifetime opportunity for many vaishnav including myself to be part of such a wonderful event. As JJ Shri always says leave something for our next generation to be proud of our Pushtimarg Parampara and Sampradaya. JJ shri had the vision in 2019 when he announced to establish Vrajdham Haveli in Orlando, FL. At the time everyone was excited but then unfortunately COVID struck and so everyone stayed at home. During this time in 2020, JJ spread his vision of establishing Vaishnav Sangh of USA and shortly after established 1st Pushtimarg Academy in the form of Vaishnav Sangh Academy and started a list of different activities on Zoom. Starting with Bal Pushti classes, Kishor Pushti Classes, Yog Classes, Bal Kishor Vaishnav Sangeet classes, Granth classes, Kirtan classes, Kirtan Instrument classes and finally in 2023 1-year Crash Course of Pushtimarg in ENGLISH started. With all these activities, JJ had a vision to establish Vaishnav Sangh Academy headquarter in USA, and Orlando, FL with year-round warm weather and most active tourist destination in USA, decided to select Orlando-FL as the main center for Academy in USA and along with Vrajdham Haveli. With JJ Shri guidance and constant support and Ashirwad, we are finally reaching towards the milestone. At this time, I want all vaishnav to come together and celebrate the occasion. With the support of vaishnav throughout USA, we were able to reach this milestone in a record time and throughout the journey, our JJ Shri has been always steadfast in guiding us through difficult time and of course all communities in Florida and other states have stood by us. With JJ Shri guidance, his planning advice in design of Academy and Haveli, finally reaching towards JJ Shri vision.
Our program is schedule for July 1st to 4th, with Patotsav Utsav on July 3, 2023, for Vrajdham Haveli in the presence of JJ Shri. On behalf of Vaishnav Sangh of USA we ask every vaishnav to come and join us for grand celebration and please go on the link below and let us know if you are attending so we can plan properly.
VAISHNAV SANGH OF DELAWARE
UTTARYAN UTSAV HIGHLIGHTS 01/15/2023
JOIN US FOR NEXT SATSANG SHRI GUSAIJI PRAGTYA UTSAV
Date: Feb 19, 2023 @11:30AM
Venue: VFW, 649 Churchmans Rd, Newark DE 19702